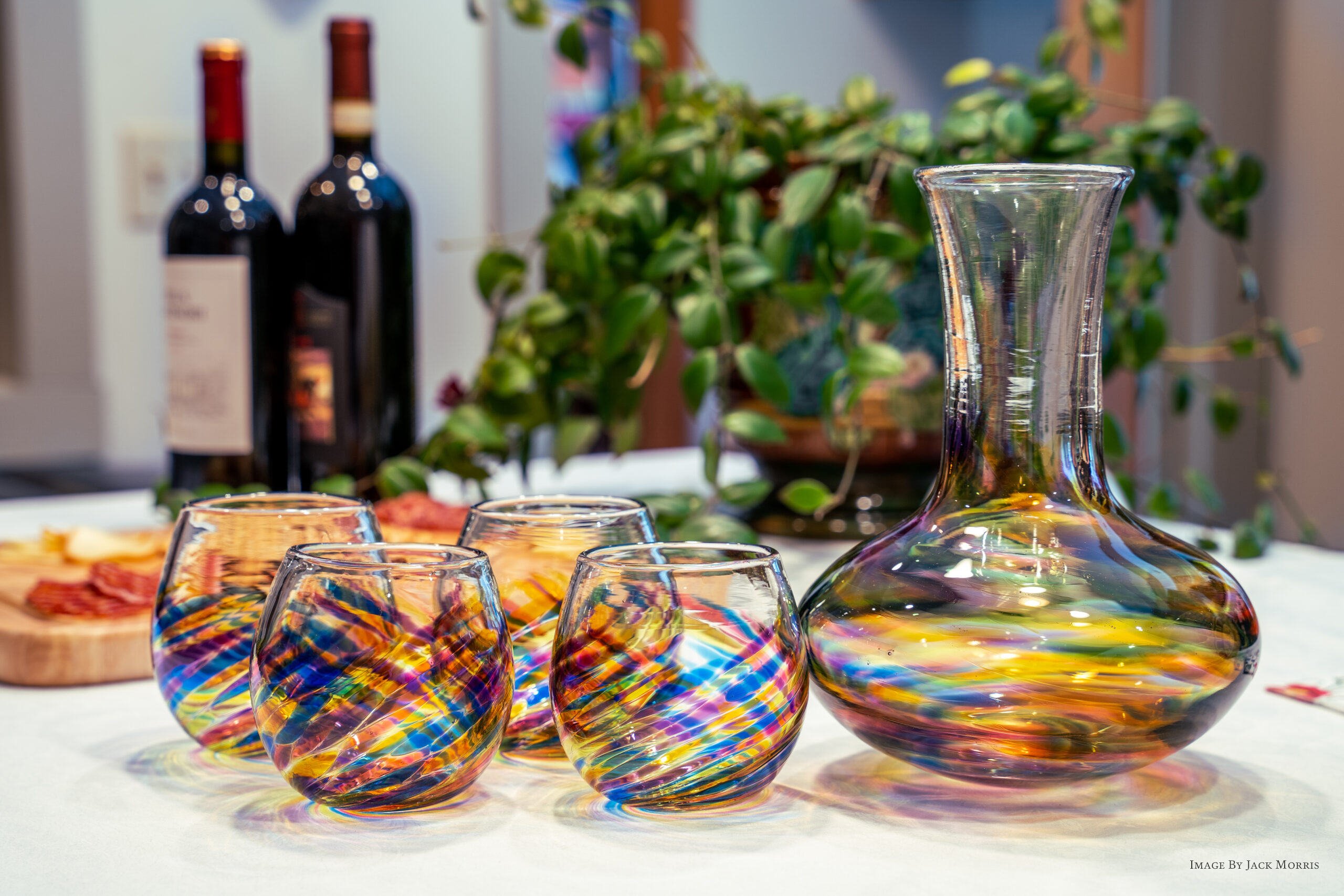 The Lifestyle of Vermont
Beautifully Captured in Fine Glassware
COME EXPERIENCE…
If you've ever seen glassblowing in person or watched the Netflix show 'Blown Away', chances are you have been mesmerized by the process. Two thousand degree molten glass with the consistency of liquid honey is gathered from the crucible and manipulated into shapes and patterns which harden in seconds. Bold, decisive action is required at every step; this is not your Grandmother's drawing class!
If you feel up to the challenge and want to experience this dynamic material, we can make that happen. A one hour lesson will give you hands-on experience with the guidance to allow you to create your own unique object of choice. The Create Your Own/Blow Your Own is a special opportunity to experience glassblowing and to make a piece that will last a lifetime. For the duration of COVID, we will only be offering the opportunity to make solid work (paperweights), but you get to choose between 3 shape options and a wide range of color choices. The cost is $150. for 2 people, BOTH MUST BE OVER 16, to each make a piece and will take about an hour, Reservations are strongly encouraged, please contact us to schedule or with any additional questions. [email protected] or 802-253-0889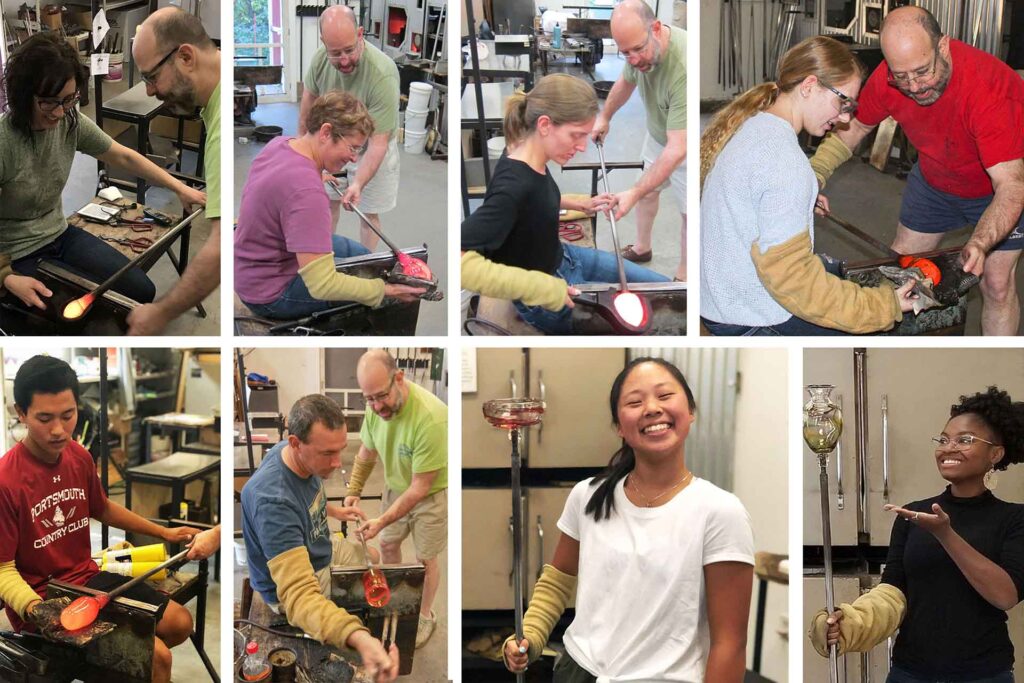 About
Welcome to Little River Hotglass Studio located on the Little River in the picturesque hamlet of Moscow (Stowe), Vermont. We are Michael Trimpol and Monique LaJeunesse and we have been collaborating for over 30 years to design and create fine quality functional and decorative glass. Our work is represented by galleries in the United States, Canada and the U.K.. Additionally, it has been purchased by collectors, given as awards and offered as gifts to Heads of State.